10 recipes to try after your next visit to the butcher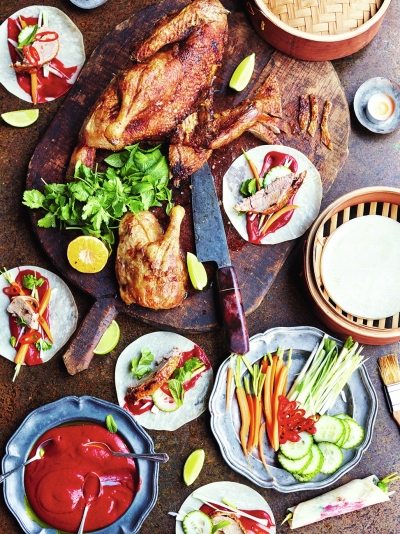 If you've been to the butcher lately, you'll know that there's some amazing meat on offer. So, what should you do with it? We've got 10 recipes for you to try, each of which will make the most of your purchase!
Slow-cooked beef cheeks
One of the best cuts of beef for the slow cooker is beef cheek. Cut from the muscle that runs along the side of the head, beef cheek is a relatively tough cut of meat that benefits from long, slow cooking. When cooked properly, beef cheek is incredibly tender and full of flavour.
The best way to get hold of beef cheek is to speak to your butcher and ask them to prepare it for you. This cut of meat is not always available in supermarkets, so it's worth getting to know your local butcher. Once you have your beef cheek, slow cook it with vegetables and herbs for a delicious and comforting meal.
Pulled pork sandwiches
Another great cut for slow cooking is the shoulder or Boston butt of pork. This cut has a good ratio of fat to meat, making it ideal for succulent pulled pork sandwiches. Cook in your slow cooker with BBQ sauce for a delicious and easy meal – serve on soft buns with coleslaw for an added crunch.
Beef Wellington
For a special occasion, why not try making beef Wellington? This classic dish consists of tender fillet steak wrapped in pastry and usually accompanied by pâté and mushrooms. Your butcher can prepare the fillet steak whole, ready for you to wrap in pastry and bake. Serve with roast potatoes and vegetables for an impressive dinner party main course.
Steak kebabs
Looking for a tasty BBQ dish? Why not try steak kebabs, marinated in your choice of spices and grilled to perfection. Speak to your butcher about getting hold of cubed sirloin or rump steak, thread onto skewers with vegetables and cook on the grill – delicious served with rice and a side salad.
Beef Stroganoff
For a simple yet satisfying meal, try beef stroganoff. Thinly sliced beef (speak to your butcher about getting hold of some sirloin or rump steak) is cooked with mushrooms in a creamy sauce and served over noodles or rice. Add some sour cream for an extra tangy kick and serve with crusty bread on the side.
Lamb chops
Lamb chops are a classic and tasty option for dinner – speak to your butcher about getting hold of some loin or rib chops. Marinate in a mix of herbs, garlic, and olive oil before grilling or pan frying until cooked to your liking. Serve with roast or mashed potatoes and vegetables for a delicious meal.
Stuffed pork tenderloin
For a more impressive dinner party dish, try stuffing a pork tenderloin. Speak to your butcher about getting hold of a whole pork tenderloin, which can then be stuffed with your choice of ingredients (try spinach, feta cheese, and pine nuts) before being roasted in the oven. Serve with roast potatoes and vegetables for a delicious meal.
Roast chicken
Roast chicken is always a crowd-pleaser, and by buying your bird from the butcher you can ensure it's top quality. Speak to your butcher about preparing and trussing the chicken for you before roasting in the oven with herbs and lemon. Serve with roast potatoes and vegetables for a classic Sunday lunch.
Beef rendang
For an Asian-inspired dish, try making beef rendang – a spicy and fragrant slow cooked curry. Use diced stewing beef from your butcher (ask them to prepare it for you) slowly cooked with coconut milk, ginger, lemongrass, chilli, and spices until tender. Serve with rice and garnish with fresh coriander.
Sausages
And last but not least, don't forget about the classic sausage! Your butcher can prepare a variety of flavours for you – from traditional pork to more unique options such as beef and red wine, or lamb and mint. Grill or fry until cooked through and serve with mashed potatoes and vegetables, or in a fresh bread roll with fried onions and mustard.
Grab the freshest meat for a delicious feast!
No matter what cut of meat you choose, your local butcher can provide top-quality products and offer advice on how best to cook it. So next time you're planning a meal, pay them a visit – your taste buds will thank you.
At The Aussie Butcher, we have a range of meats and sausages available, as well as recipe ideas and cooking tips. Visit us or check out our website for more information. Happy cooking!
Post Categories
Specials
Share this article
Subscribe